Hello email settings not working in Servicedesk this morning. keeps timing out and cant change to anything else.
Service Desk Email settings is working fine now.
Please refer screenshot.
Thanks
KANNAN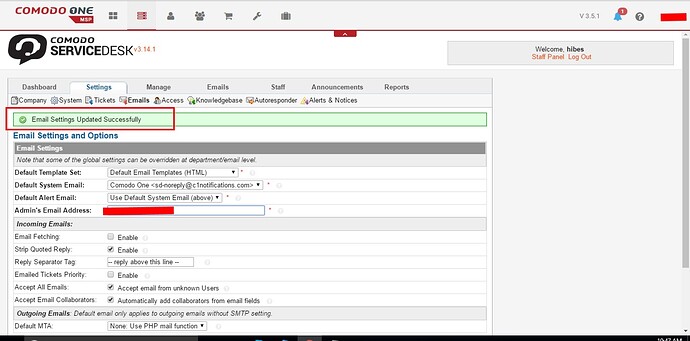 i have forwarded this issue to internal team. I will get back to you with updates.
Thanks
KANNAN
Email settings issue has been solved for gmail,yandex and outlook by our Developers team. Could you please try and confirm us ?
Thanks
KANNAN
Where do we supply the creds for the gmail account?
nm, found it, Emails -> Emails