client communication app is stuck on version 6.43.41148.21120 for almost all of the devices.
The few devices on later version were enrolled in later dates so the download link already included an updated version.
using the "update additional packages" doesn't change the outcome.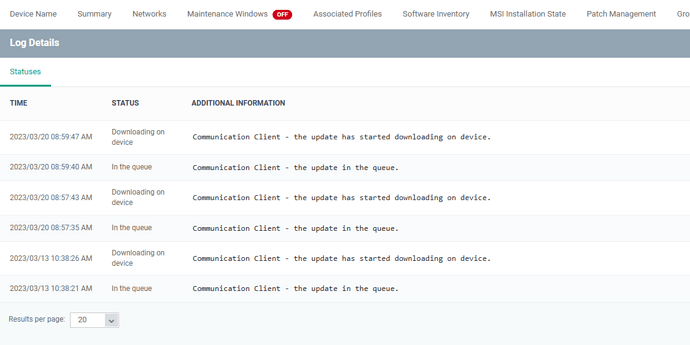 I tried sending the script to restart comm client and then update it (as seen suggested in the forum here: no update of Windows Communication Client - Products / ITarian Endpoint Manager - ITarian Forum).
I ran the script of "uninstall and reinstall comm client" but it remained on the same old version and I needed to re enrol the endpoint.
I was migrated to xcitium, is the non automated updated of the comm client issue is somehow connected to this?
Is there a script to force update the comm client with same enrolment info?
Thanks