Entering custom device name. For some short time it displaying in devices list, but later it reseting to default.
Hi Sergey,
Is the auto rename option enabled? You should disable that to prevent restoring name from device on next sync. If it is already disabled, it might a bug and we will investigate.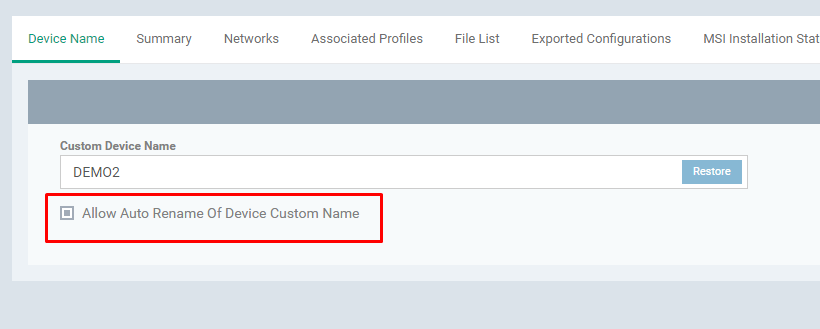 I agree. The "Allow Auto Rename Of Device Custom Name" should be disabled by default. When a device is added, the customer name is the machine name anyway. The only time that the custom name is changed is because the user wants a different name. To have that name replaced by the machine name after a short time is madness. Please change this default to off as those who want only to use machine names will be happy & those who want custom names will be happy without effort. Brilliant

Hello @lindsay ,
Our developers are already working on the option to set "Allow auto rename of device custom name" to OFF by Default.
Product Improvement currently shows on the road-map with the following implementation timeline: Long-Term (more than 12 months).
We will contact you as soon as this timeline becomes more accurate.
Thank you for your patience.
It's a tricky one, need a default name but as you modify the name it is just a tick before saving.
Maybe as you type it auto unticks?