Dear All,
As some of you might be aware and others I have spoken to directly; we have been working hard to grab all your feature requests, issues and needs. All this information is now collected by our new and working well feedback site which can be found at https://feedback.itarian.com/.
As a product of all this information we are pleased to announce our first official roadmap in years!
Please note that this will be reviewed monthly to make sure we meet security and critical issues ASAP which of course could mean some items could be delayed, updated versions will be released here.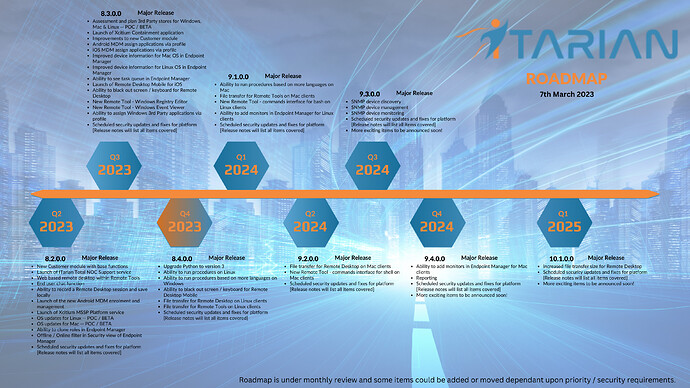 Please do not submit feedback / feature requests on this forum or thread, but do feel free to discuss the plan(s).